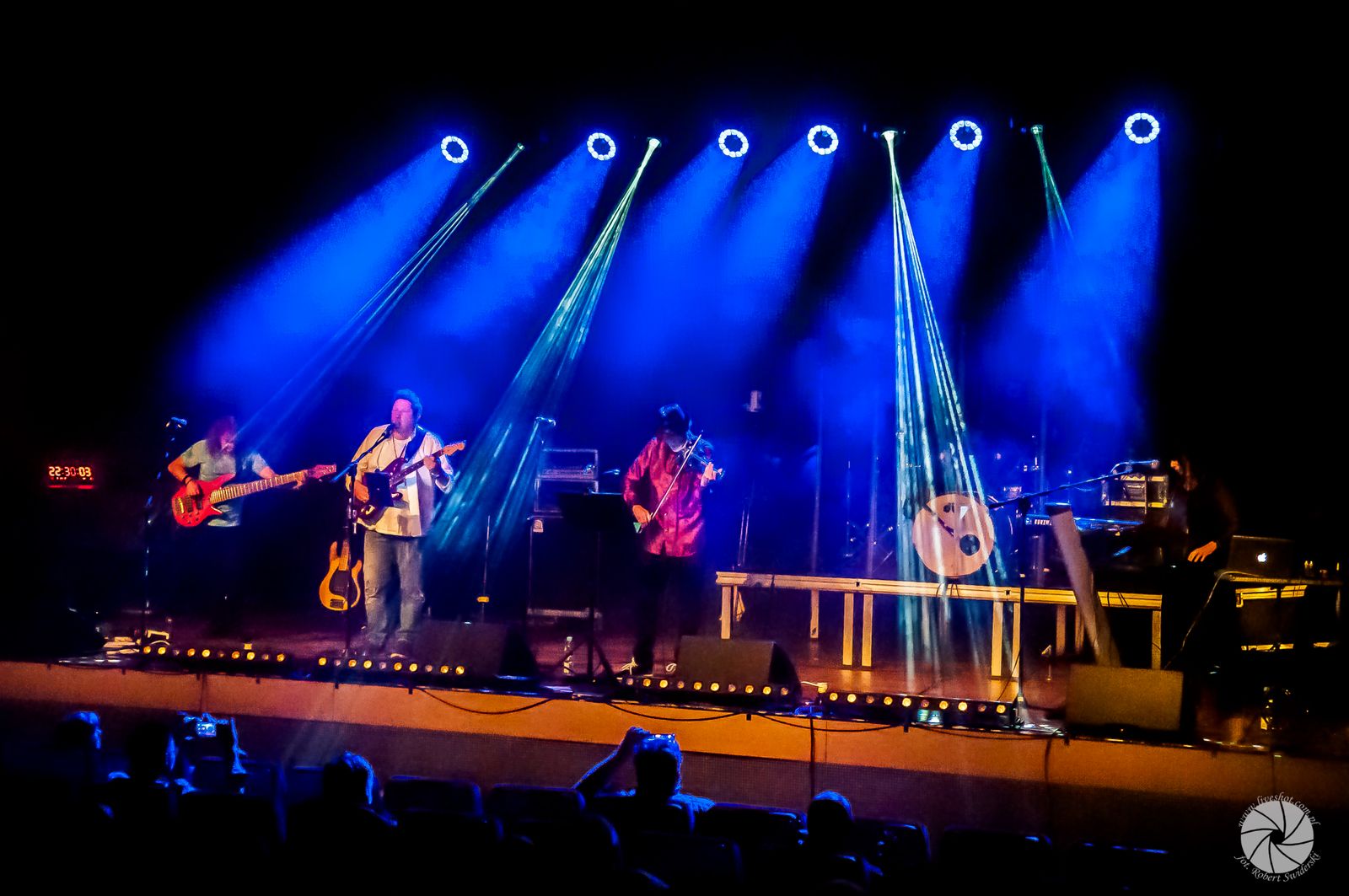 David Cross band Live 2023, Photo Robert Świderski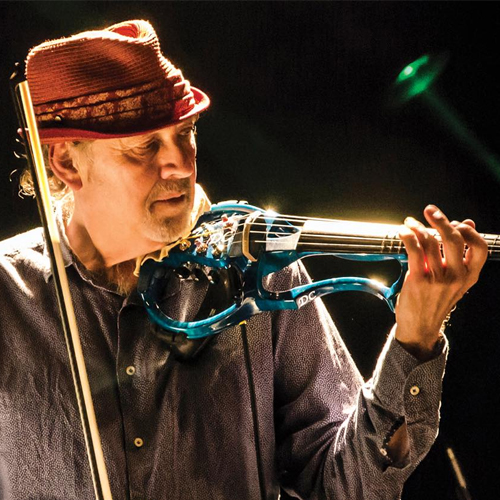 David Cross:
Electric violin
Initially inspired by Leadbelly, the Beatles, Bartok, Coltrane and his church organist father, David became an irrepressible improvisor and experimenter. His subsequent immersion in rock music introduced him to a new, vast pool of expressive possibilities. Currently, he plays a half fretted Violectra electric violin with 5 strings and an octave drop pedal, giving him a pitch range from the bottom of the cello to the top of the violin.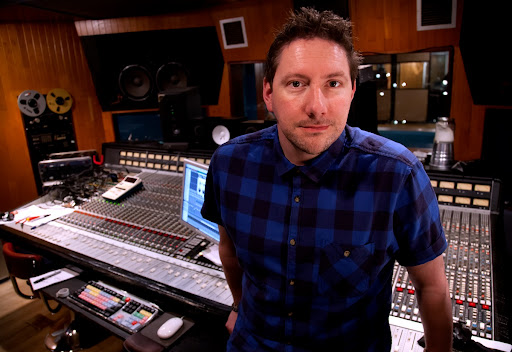 Jonathan Casey:
Lead vocals and guitar
Jonathan Casey is a TV/film composer and performing musician from Ireland. His compositions have been performed live by orchestras and featured on shows all around the world. He currently fronts the Irish prog rock group, M-Opus. Jonathan provided vocals for David Cross on the 'Closer Than Skin' and 'Alive in the Underworld' albums and is delighted to be collaborating with David once again.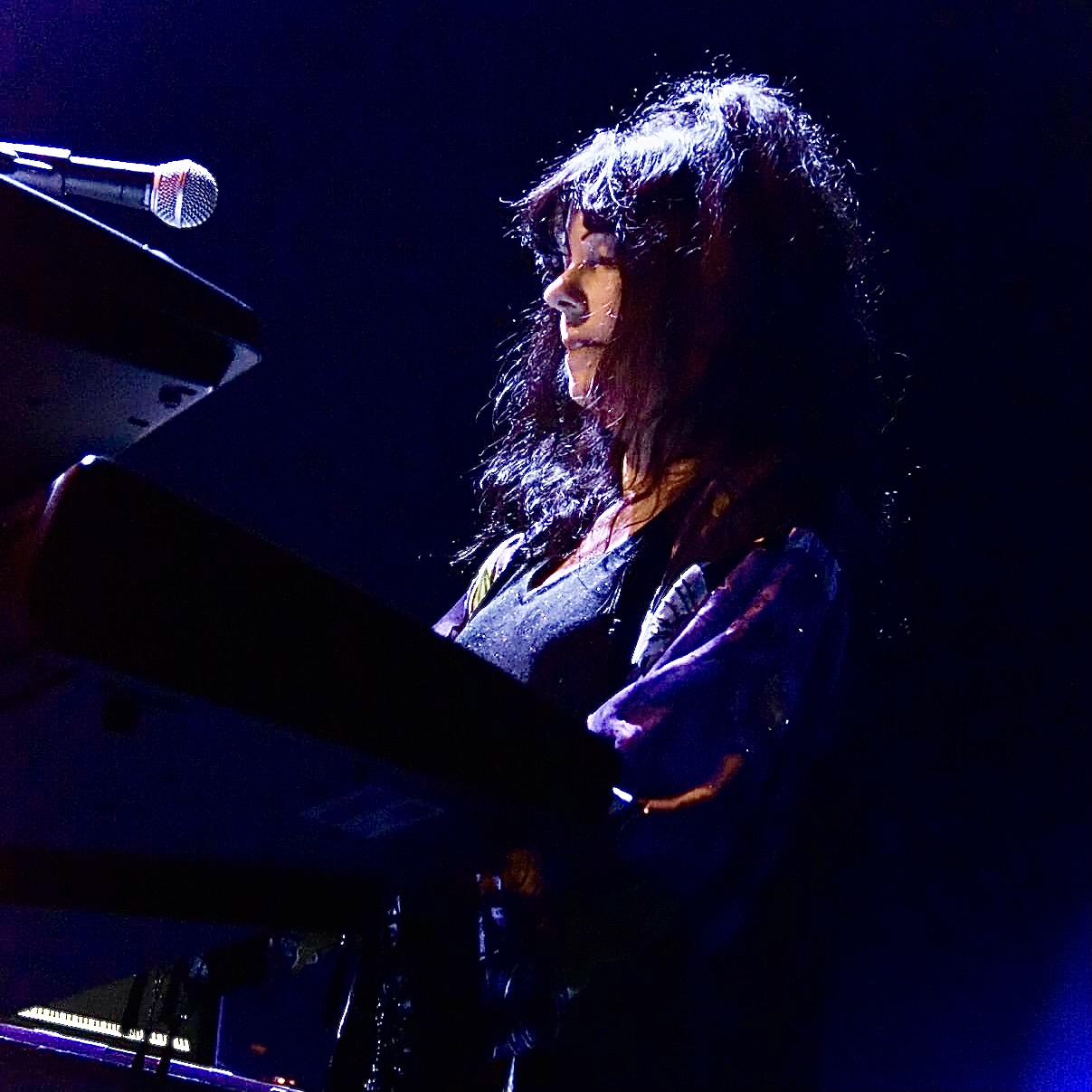 Sheila Maloney:
Keyboards
Sheila worked with the original David Cross Band, writing and co-producing tracks on the first three albums. She also recorded with Geoff Serle on Radius and Sonicphonics studio projects. As well as creating her own music, she has produced and played keyboards on Mick Paul's "Parallel Lives" and she currently writes and plays keyboards for "The Fae".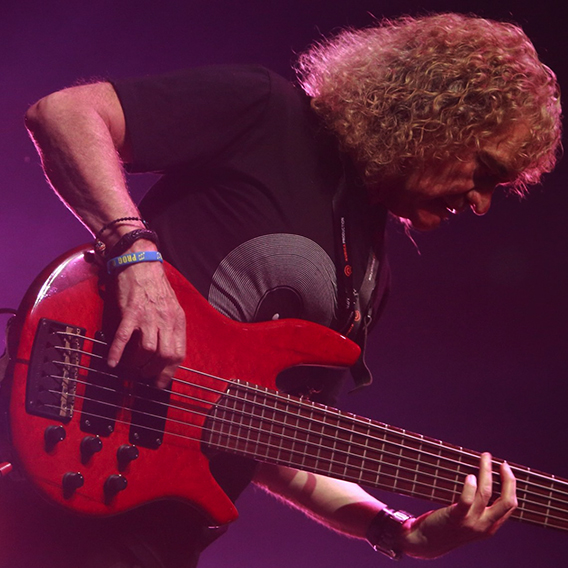 Mick Paul:
Bass Guitar and vocals
Mick joined the David Cross Band in 1995, recording the album 'Exiles' featuring members of King Crimson, including Robert Fripp and John Wetton. He has co-produced, sung and played on all the DCB's releases since then and performed with the band in Europe and Japan. In June 2021 Mick released his own album 'Parallel Lives'. His most asked question is 'how many strings does your bass have'?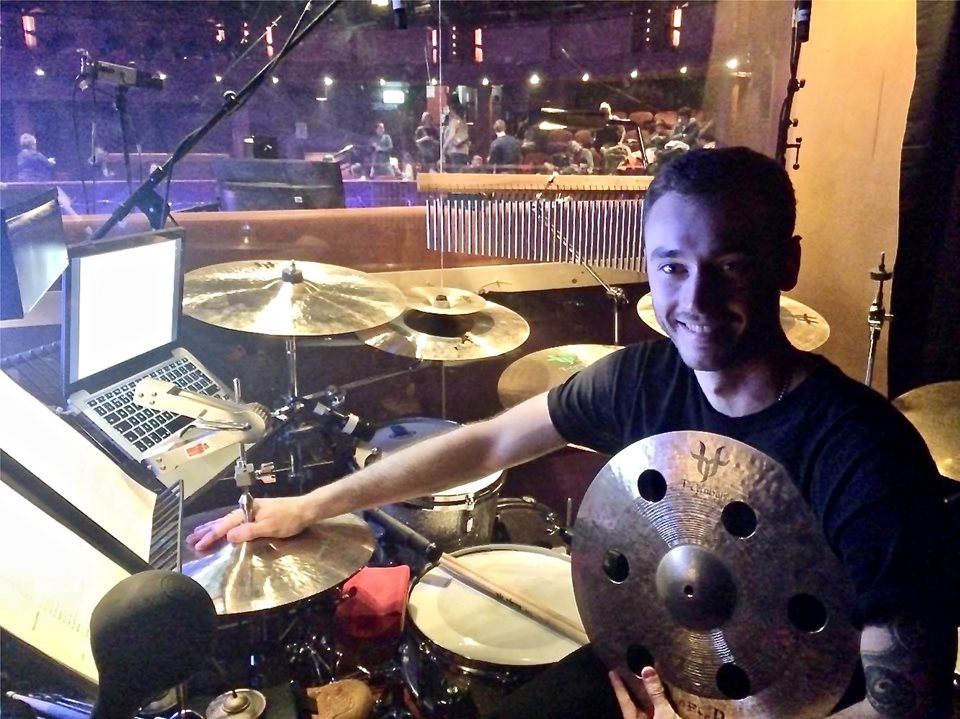 Jack Summerfield:
Drums
Jack is a London based drummer, arranger, music director, and tutor. In the last few years this accomplished and energetic player has been working closely with some outstanding artists all over the world, including James Vickery (drums), Plested (drums), Evert Outen (drums), Le Fil (MD/drums), Milly (MD/drums). Jack has performed on several theatre shows, as well as traveling the world as a performer on various cruise lines.